Join American Intercontinental University Atlanta in the promise to save lives and end breast cancer forever by stepping up and joining our team! Students, staff, faculty, friends, and members of the Atlanta community are welcome to join AIU Cares as we make plans to hit the streets, walking 60-miles to show our how much we care! We have plenty of room for new members Walkers and Crew Volunteers just click Register to join team and get started on plans to walk in one of the biggest, boldest events ever! Or, you can make a donation to a team member by clicking on their name below by clicking the Click to Donate button on the top right when the member's page opens.
AIU Cares is more than just a team name it is a promise! We are committed to changing lives through education and know that early detection leads to early cure, so we will walk in support of all who are battling breast cancer while celebrating survivors and remembering those who inspire us to find a cure.
The Susan G. Komen 3-Day for the Cure is part of the world's largest and most successful education and fundraising event for breast cancer. The Susan G. Komen 3-Day for the Cure® is a 60-mile walk over the course of three days. Net proceeds from the 3-Day for the Cure are invested in breast cancer research and community programs.
Together we WILL find the CURE! That is our promise, because AIU Cares! Join us as we take an amazing journey in the fight to end breast cancer!
The Susan G. Komen 3-Day™ is a 60-mile walk over the course of three days. Seventy-five percent of the net proceeds raised by the Komen 3-Day help fund national research and large public health outreach programs. The remaining 25 percent helps fund local community and Affiliate support and outreach programs.
| AIU Cares | Raised |
| --- | --- |
| Judy Bullock | $1,620.00 |
| Mary Kate Everett | $1,185.00 |
| Diane Bauman | $2,925.00 |
| Sandy Bogis | $3,475.00 |
| Jennifer Borosky | $2,521.00 |
| Ujjwala Brahme | $240.00 |
| Catherine Bullock | $500.00 |
| Laurie Dahle | $3,485.00 |
| Christy Davis | $2,670.00 |
| Niyati Desai | $2,386.00 |
| Jen Gurvey | $2,440.00 |
| Joan Gurvey | $3,000.00 |
| Katie Horn | $2,305.00 |
| Althea Lewis | $45.00 |
| krystle murray | $3,150.00 |
| Arun Ramachandran | $300.00 |
| Amy Richards | $2,505.00 |
| Demetra Stephens | $2,520.00 |
| Darci Toumberlin | $2,620.00 |

AIU Cares 2013 Atlanta Team
AIU Cares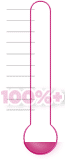 Goal: $34,000.00
Achieved: $39,892.00