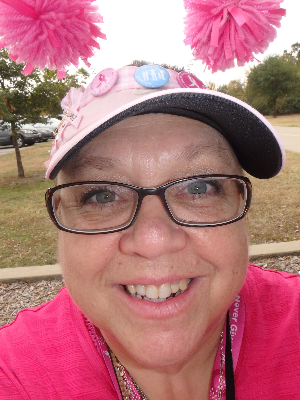 In 2016, I was diagnosed with breast cancer. My friends thought it was ironic since I had spent almost a decade fundraising for breast cancer survivors, supporting my friends, and walking in this event. I knew it was fate - after all, one in 8 women will develop breast cancer in their lifetime. I was lucky. I survived, and I vowed to do whatever I can to make sure that others survive, too. I want to end breast cancer in my lifetime. Will you help me?
This coming October, during National Breast Cancer Awareness Month, I'll be joining thousands of people across the country as we walk 60 miles as a part of the Susan G. Komen 3-Day Nation. The fight against breast cancer is so important and close to my heart because I don't want anyone to go through what I've had to endure. I want to end breast cancer for good. I'm fundraising to show my dedication to ending breast cancer forever and I am asking friends, family, and co-workers like you to help me reach my goal and provide much-needed help to the breast cancer community. Will you support this urgent cause and my commitment with your donation?
View More
If you are unable to donate online, please print out a donation form.